Novinky
Vítejte!

FIFE show Praha 28/7/2012
GIC GALE by IMAGINE GLAMOUR*CZ, JW, DVM
CACS, BIV, nom to Best in show and BEST IN SHOW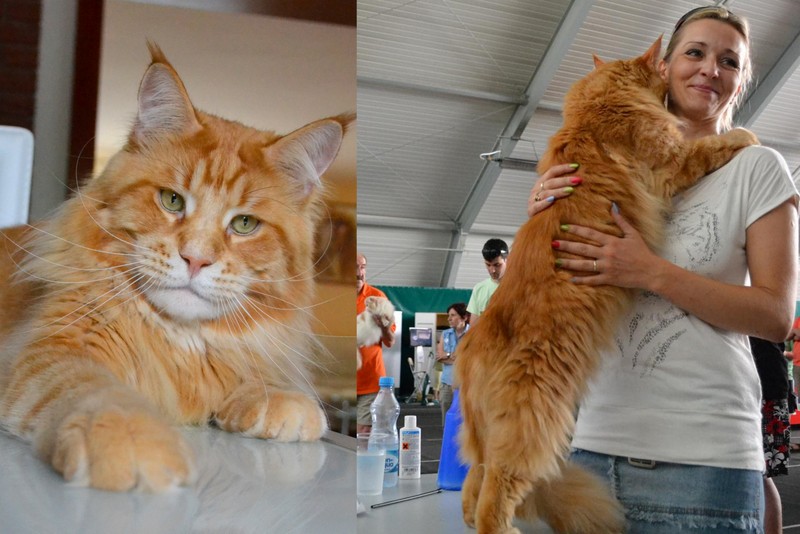 GIC GALE by IMAGINE GLAMOUR, JW, DVM finished
SUPREME CHAMPION

Gale´s recapitulation:
25x BEST IN VARIETY
24x NOMINATION to BIS
15x BEST IN SHOW
6x BEST OF BEST
The winner of Special MCO show in Prague
The BEST kitten 3-10 of 2010
Junior Winner 2010
Distinguished Variety Merit

And now GALE says - GOOD BYE, shows !!! :-)))
and
GIC ANABELLE of GRAND ROYAL*CZ

CACS, BIV total, nom to Best in show
Thanks to administrative mistake our Anabelle lost a chance to be a great competition to other in Best in Show. She was judged right - like a GIRL - on the pics bellow the judge is checking if she really is a girl (we are going on SC!..but ok, I understand, Anabelle is big) but despite of this she was nominated like a BOY. As she was only one "boy" for those day, so hadn´t change to find a fault soon. The judge (it was not her fault) tried to solve this situation, but too late, it was really a chaos and other judges already had their decisions without my Anabelle. We are sorry for this ... In any case we congratulate to the winner, next wonderful mco girl of our friend Markéta :)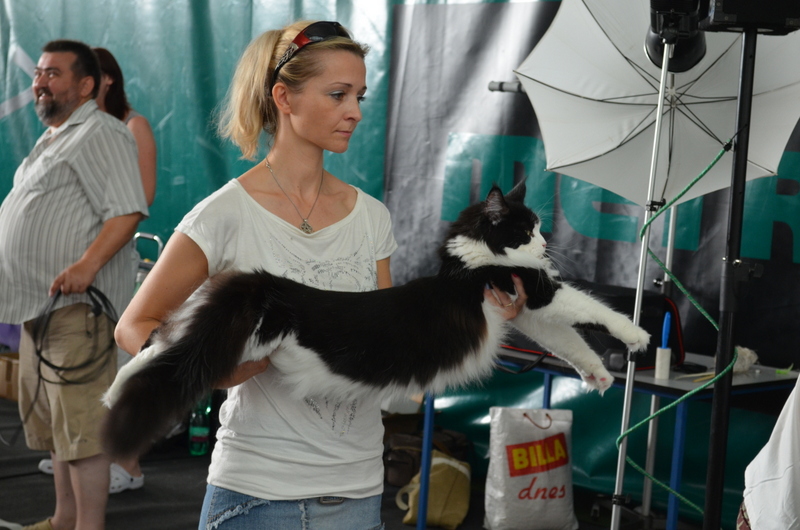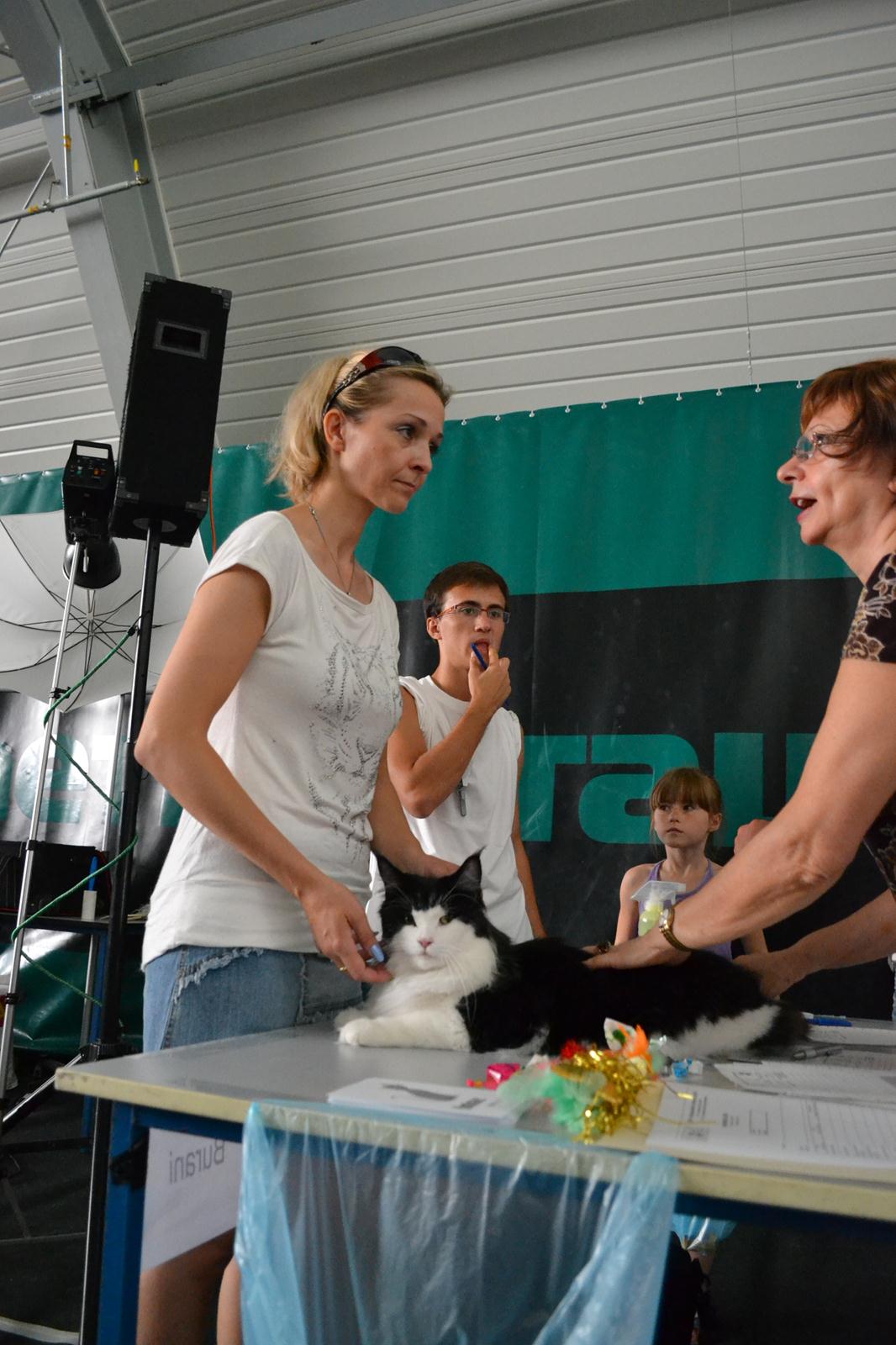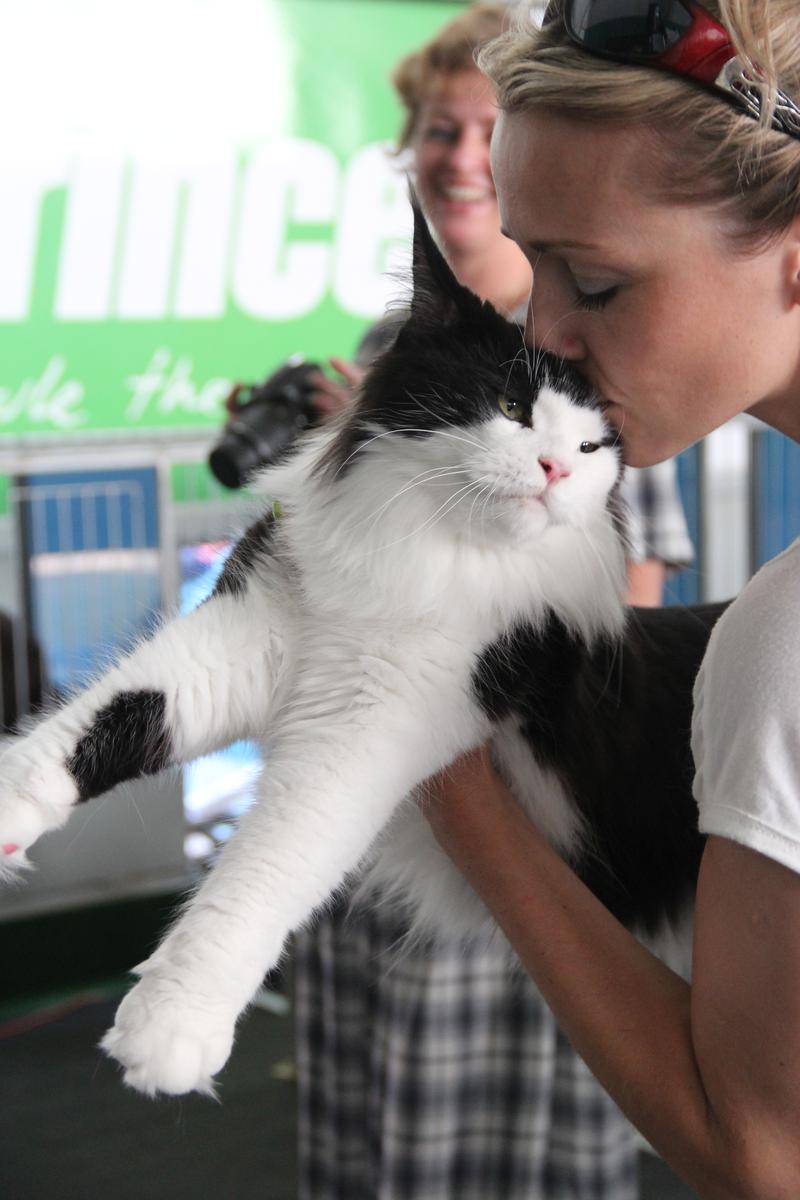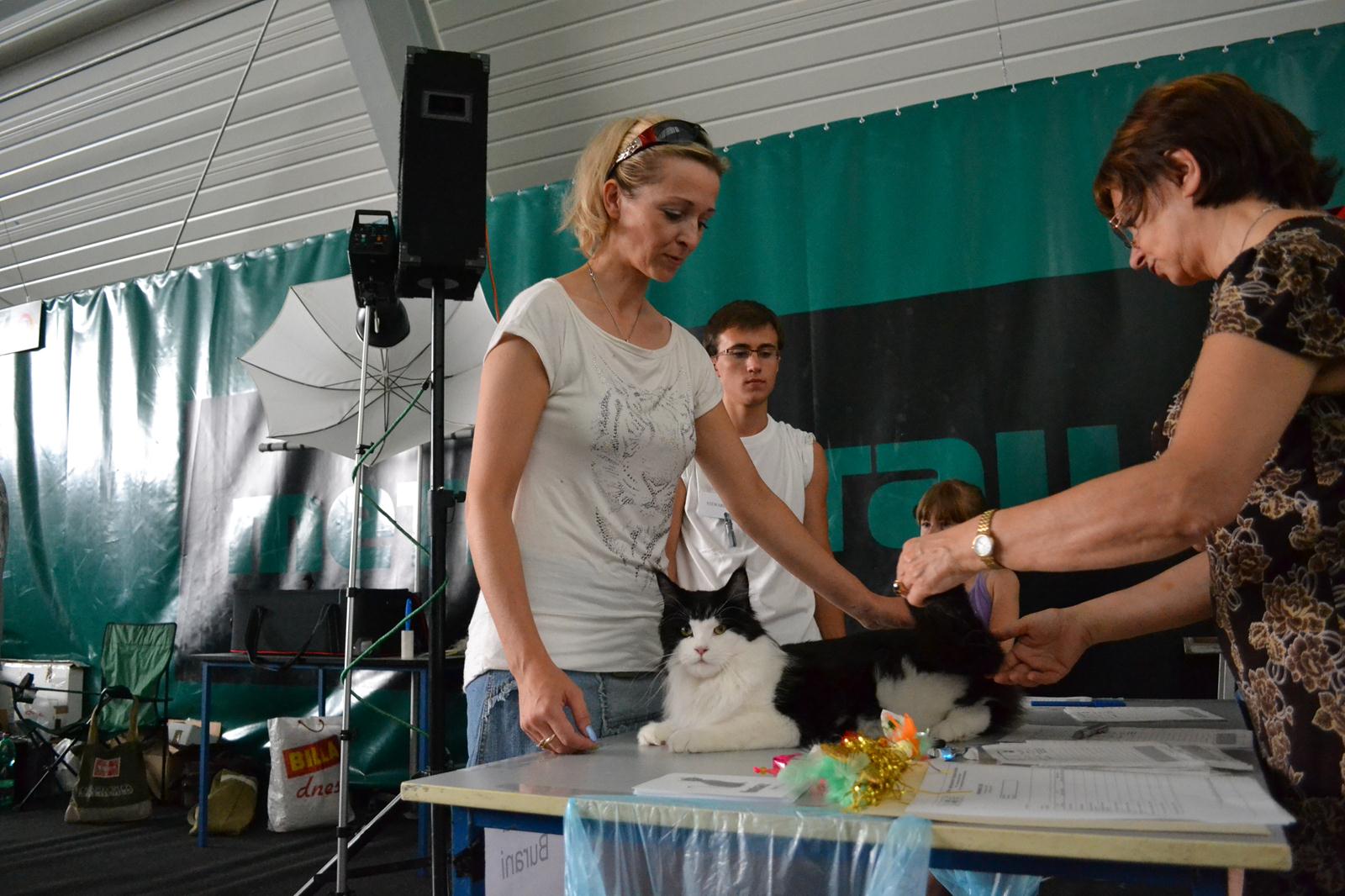 3/7/2011
Těšíme se na nový přírustek ...
20/6/2011
10/6/2011
12/5/2011
2.- 3/4/2011
30/3/2011
12.-13.3/3/2011
7/3/2011
8/2/2011
26/1/2011
17/1/2011
12/12/2010
29/11/2010
18/10/2010
MVK Kongresové Centrum, Praha ...
9/10/2010
19/9/2010
6/9/2010
15/8/2010
9/8/2010
2/8/2010
28/7/2010